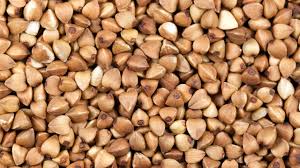 Soba mungkin belum terlalu dikenal orang Indonesia. Belakangan ini popularitas whole grain sebagai makanan sehat semakin diakui banyak orang. Jadi, apa itu soba? Soba adalah sereal gandum utuh dengan nilai gizi tinggi dan termasuk dalam kategori pseudocereal (gandum yang tidak tumbuh di rumput).
Soba umumnya dibuat menjadi teh, tepung dan mie untuk dikonsumsi. Makanan yang biasa dikonsumsi di Asia dan Eropa juga bisa mengandung banyak mineral dan antioksidan yang baik untuk kesehatan.
Manfaat soba bagi kesehatan
Berdasarkan nilai gizinya, berbagai manfaat soba adalah sebagai berikut:
MENYEHATKAN JANTUNG
Karena soba adalah gandum utuh, soba dianggap sehat untuk jantung. Biji-bijian utuh mengandung nutrisi penting untuk kesehatan jantung, termasuk serat dan vitamin B3.
Sebuah tinjauan yang diterbitkan dalam The American Journal of Cardiology menemukan hubungan antara diet tinggi biji-bijian dan penurunan risiko penyakit jantung. Selain itu, soba mengandung serat yang dapat menurunkan kolesterol, mengurangi risiko penyakit jantung, diabetes, stroke, dan obesitas.
MENINGKATKAN SISTEM PENCERNAAN
Tidak hanya baik untuk jantung, serat dalam soba juga membantu pencernaan. Pasalnya, serat membantu usus mencerna makanan lebih efisien dan memperlancar pergerakan makanan di saluran pencernaan. Tidak hanya itu, vitamin B3 soba juga dipercaya mampu mengubah karbohidrat, lemak dan protein menjadi energi yang dapat digunakan oleh tubuh.
MENJAGA BERAT BADAN IDEAL
Apakah Anda ingin mempertahankan atau menurunkan berat badan? Cobalah untuk makan lebih banyak makanan kaya protein, seperti soba.
Sebuah studi dari The American Journal of Clinical Nutrition mengungkapkan bahwa diet tinggi protein dianggap penting untuk pemeliharaan berat badan. Karena diyakini bahwa makanan ini bisa membuat Anda merasa kenyang lebih lama dengan kalori yang lebih sedikit.
Namun, penelitian lebih lanjut diperlukan untuk membuktikan apakah soba atau biji-bijian lain dapat membantu Anda mempertahankan berat badan dan menurunkan berat badan.
MENGONTROL DIABETES
Sebagai gandum utuh, soba mengandung karbohidrat kompleks yang dapat membantu mengontrol kadar gula darah. Perlu dipahami bahwa tubuh membutuhkan waktu lebih lama untuk memecah karbohidrat kompleks. Proses ini dapat memperlambat pencernaan dan menjaga gula darah tetap stabil lebih lama.
Sebuah penelitian pada hewan dari jurnal Experimental Diabetes Research menjelaskan bahwa soba memiliki efek menguntungkan pada insulin dan kadar gula darah pada tikus yang diberi diet tinggi glukosa. Namun, penelitian lebih lanjut pada manusia diperlukan untuk menunjukkan manfaat soba dalam mengobati diabetes.
COCOK UNTUK PENDERITA PENYAKIT CELIAC
Penyakit celiac adalah penyakit autoimun yang mencegah pasien makan gluten. Karena gluten dapat merusak usus halus. Dikutip dari Web MD, soba merupakan jenis gandum utuh yang cocok untuk penderita penyakit celiac karena tidak mengandung gluten.
Selain itu, soba mengandung lebih banyak serat, vitamin, dan mineral daripada produk yang mengandung gluten lainnya. Selain aman bagi penderita penyakit celiac, soba juga dianggap sebagai pilihan yang lebih baik.